Offshore Fishing West Palm Beach, FL
Looking For West Palm Beach

Deep Sea Fishing Near Me?
Slob City has you covered
If you're looking for a change-up from your usual fishing charter, offshore fishing charters could be the perfect option for you. If you've been searching for West Palm Beach deep-sea fishing near me, Slob City Charters could be your answer! We are the top-rated fishing charter company in the area and we look forward to providing you with fun, safe, and exciting deep-sea charters.
Expert Offshore

Fishing Charters
Have you been looking for offshore charter fishing near me? It can be challenging to narrow done which fishing charter you should choose. Luckily, you don't have to look too hard to find a professional, reliable, and experienced company to provide you with an excellent saltwater fishing experience. At Slob City Charters, what makes our crew stand out from the others in the area is that it's not just fishing for us, it's a passion. We also prioritize your safety. We take extra safety precautions to ensure that you have a safe but fun trip. We also put a large emphasis on our customer service. It's important to us that you have a great customer experience. ger fish such as wahoo, marlin, amberjack, sailfish and kingfish. There is no guarantee that you will catch fish, although an experienced captain will know where the hot spots are, and what species are likely to be biting on the day you go out. Success is partly a matter of luck and partly a matter of skill and experience. Before you set up a charter, check out the captain's experience, and online ratings and comments.
Our crew is the right one to take you saltwater fishing in West Palm Beach, FL if you're looking for the opportunity to catch the biggest fish of the day. It's important to keep in mind that even though we can't guarantee you'll catch a fish, our crew knows the best spots to give you the best chance at catching one. Some of the past charters we've done have caught mahi, kingfish, tuna, and goliath groupers. On the way to our fishing spots, we even spotted some bull sharks. Our charters are a great way to sightsee and possibly see some wildlife that you otherwise wouldn't see from the shore. You can stay up to date with our latest fishing reports so you can see what people have caught and what you can expect to have a chance at catching.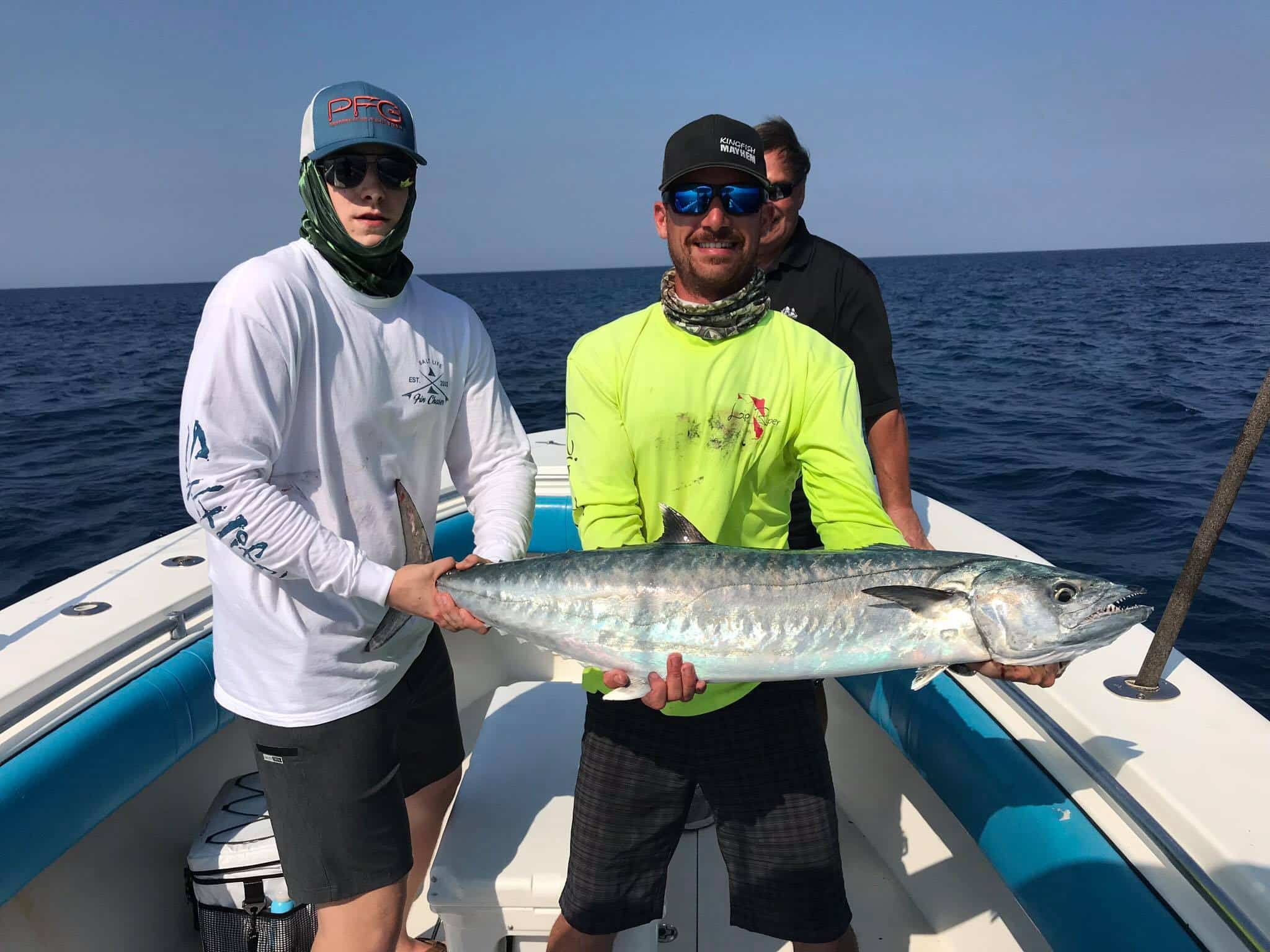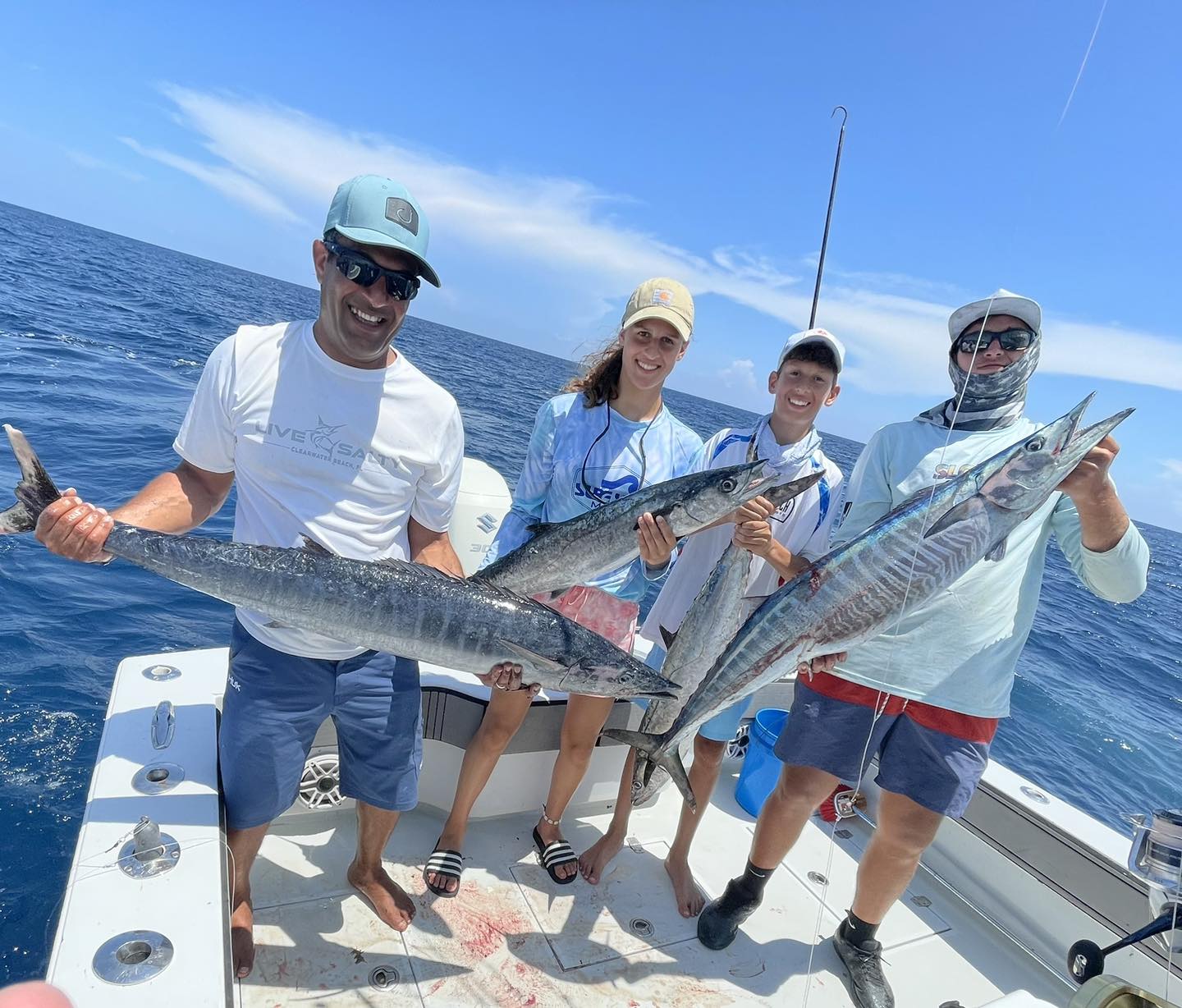 We Have Great Stories To Share!!!
Make Memories With One Of Our

Deep Sea Fishing Trips
Slob City has you covered
Our deep sea fishing trips are the perfect way to celebrate a birthday, bachelor party, retirement party, or just to spruce up your vacation. Regardless of why you want to join one of our offshore charters, you'll have the option to bring multiple people on board to join in on the adventure. We work with many different sizes of parties and fishing levels. Our crew will be able to provide you with individual attention to ensure that you understand how to properly work the equipment and to include you to make sure that you get the full fishing experience. Our charters are customizable, which means that we will accommodate what you're looking for in your offshore fishing in West Palm Beach, FL. Whether you've never fished before or you're a seasoned fisherman, we'll be able to provide you with a charter that you and your party will enjoy. One of the benefits of having our team take you deep-sea fishing in West Palm Beach, FL, is that we do all of the dirty work for you. We will ensure that the boat is stocked with the equipment you'll need for your trip, and we'll take care of everything else, so all you need to do is sit back and relax.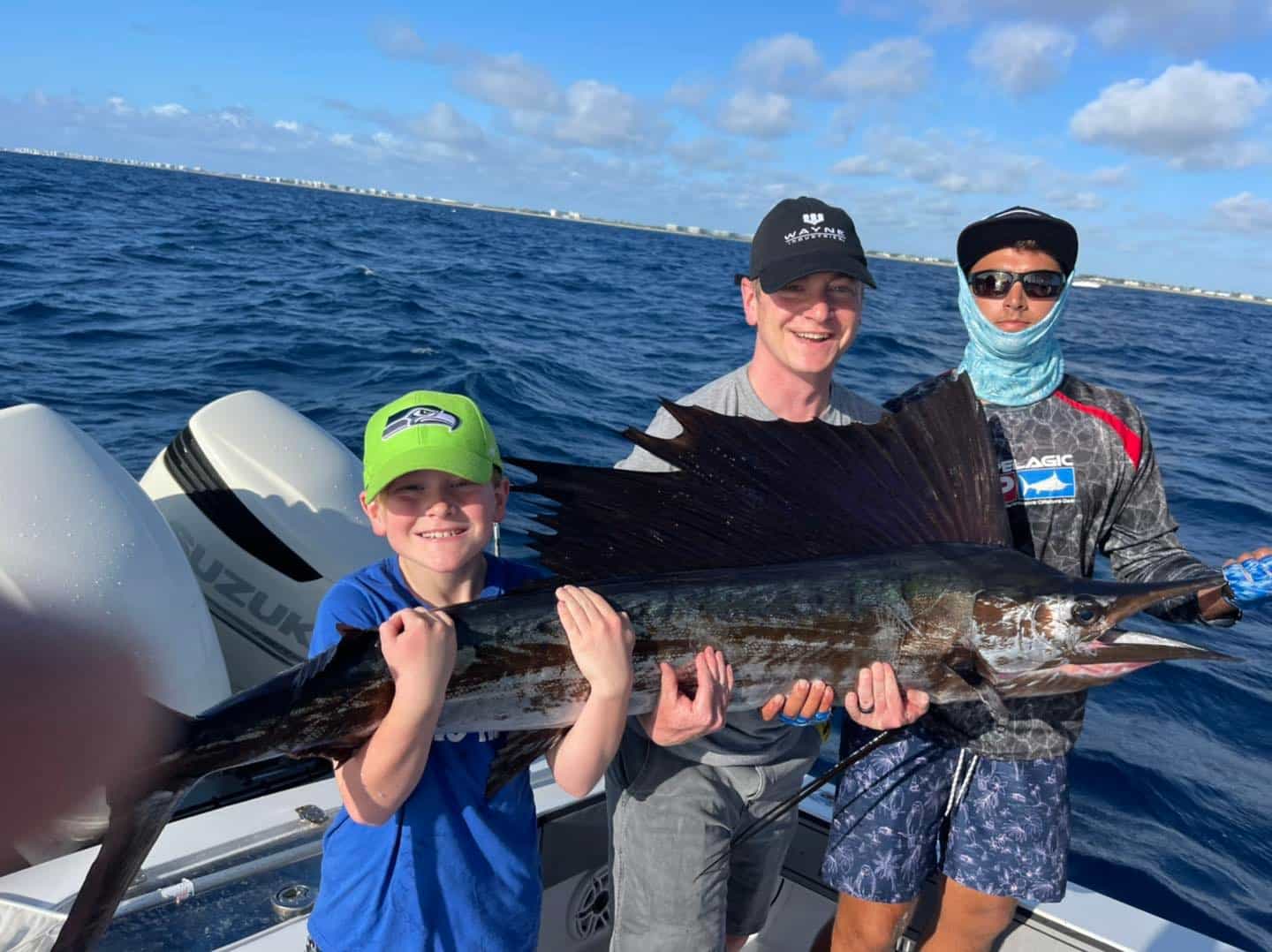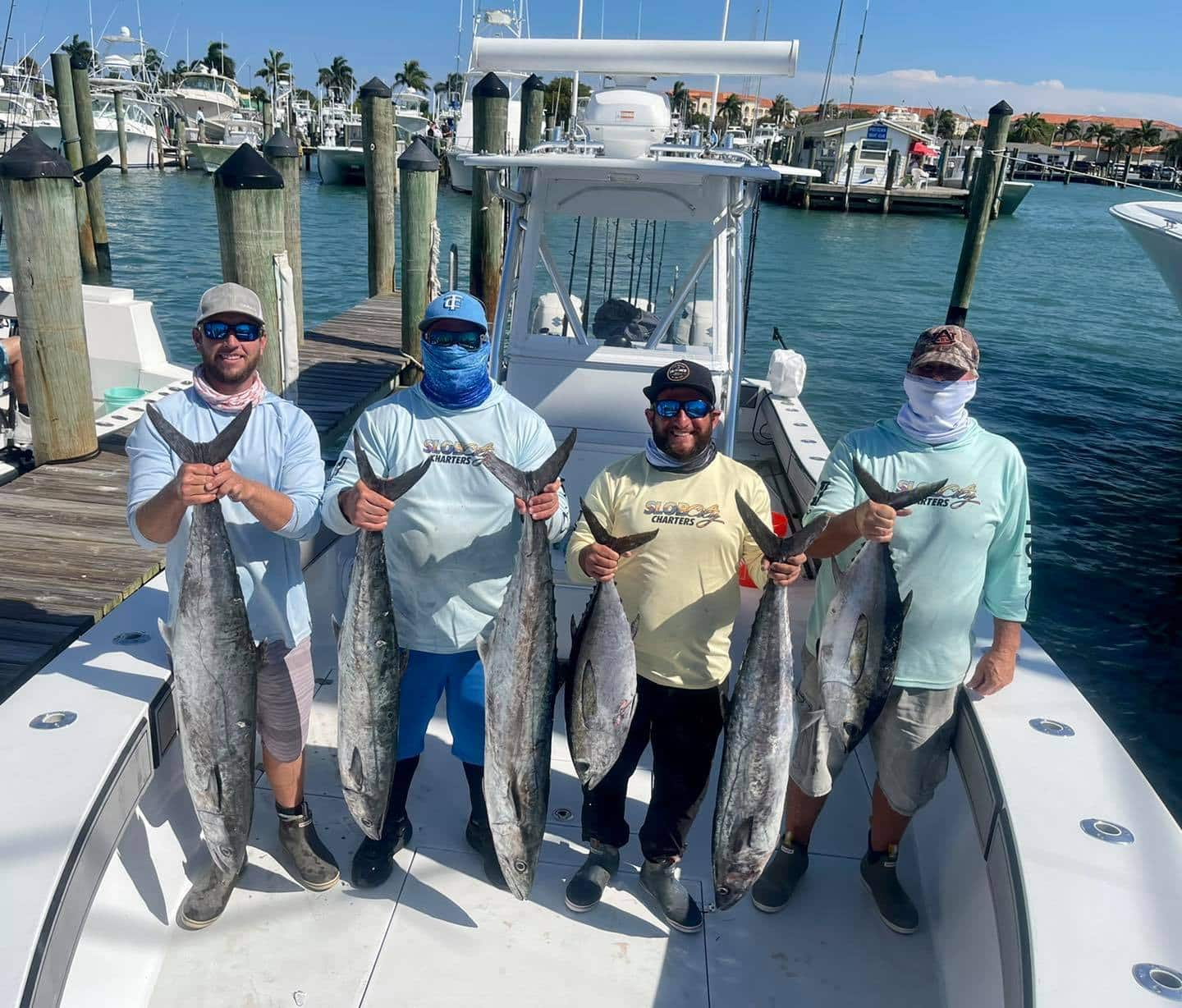 Contact Us Today To Join Us On One Of Our

Deep Sea Fishing Charters In West Palm Beach, FL!
Slob City is all you need
Are you looking for a way to make your vacation or day off memorable? Going offshore fishing is truly an experience like no other. If you want to spend your day on the water, taking in the incredible views, and possibly catching some picture-worthy fish, deep-sea fishing charters in West Palm Beach, FL, are the way to go. All you need to do is bring some good company and some sunscreen, and you can guarantee it will be a trip of a lifetime. If you're looking for a safe, professional, and reliable company to work with, Slob City Charters is the name you can trust. With years of experience and a passion for fishing, we'll provide you with the best offshore fishing charter in the area. All you need to do is fill out the form on our website, one of our crew members will contact you to discuss the right charter for you, and then we will schedule a date. We make the process of setting up your fishing charter simple, and we'll ensure that working with us will be stress-free and quite fun. Our team is looking forward to providing you with an unforgettable offshore fishing trip. To learn more about our offshore fishing charters or the other charters we offer, make sure you contact us in West Palm Beach today!