Fishing Charter West Palm Beach, FL
Fishing Charter West Palm Beach, FL

Locals Love
Slob City has you covered
West Palm Beach is the perfect destination to relax in the sun, enjoy some fresh air, and make memories by going fishing. One of the best ways to get out into the water, sightsee, and catch some fish is with our fishing charter in West Palm Beach, FL, at Slob City Charters. Our team will provide you with a charter fishing trip you won't forget.
A Charter Fishing Adventure

You Won't Forget
If you've been looking for West Palm Beach charter boats near me, Slob City Charters is the company you can turn to for fun, exciting, adventurous, and action-filled charter boat fishing. Our team is committed to providing our customers with a safe but fun fishing charter that you'll love. While your safety is our number one priority, we will ensure that everyone has a great day. Our captains and crew know the best fishing spots and where you'll have the best chance at catching picture-worthy fish.
When looking for a fishing charter company, it's important that you find a professional, reliable, and experienced one. While there are other West Palm Beach charter boat fishing near me, our team is one of the top-rated fishing charter companies in the area. What makes our team stand out from the others is that we are dedicated to ensuring that you have an overall incredible customer experience. We go above and beyond to make sure that any of the fishing trips you take with us, you'll enjoy it. You won't find another fishing charter company in the area that is more passionate, knowledgeable, or experienced with fishing than us. We will listen to your needs and what you're looking for in a fishing trip and design a general fishing charter based on your requirements. We make the entire process simple, as all you need to do is fill out a form on our website. Once the form is filled out, one of our team members will reach out to you to discuss and customize a fishing trip catered to you. Once the fishing charter details are agreed upon and scheduled, all you need to do is show up and catch a lot of fish! Working with us couldn't be any easier. You no longer need to look for fishing trips near me with a team like ours. We've got you covered!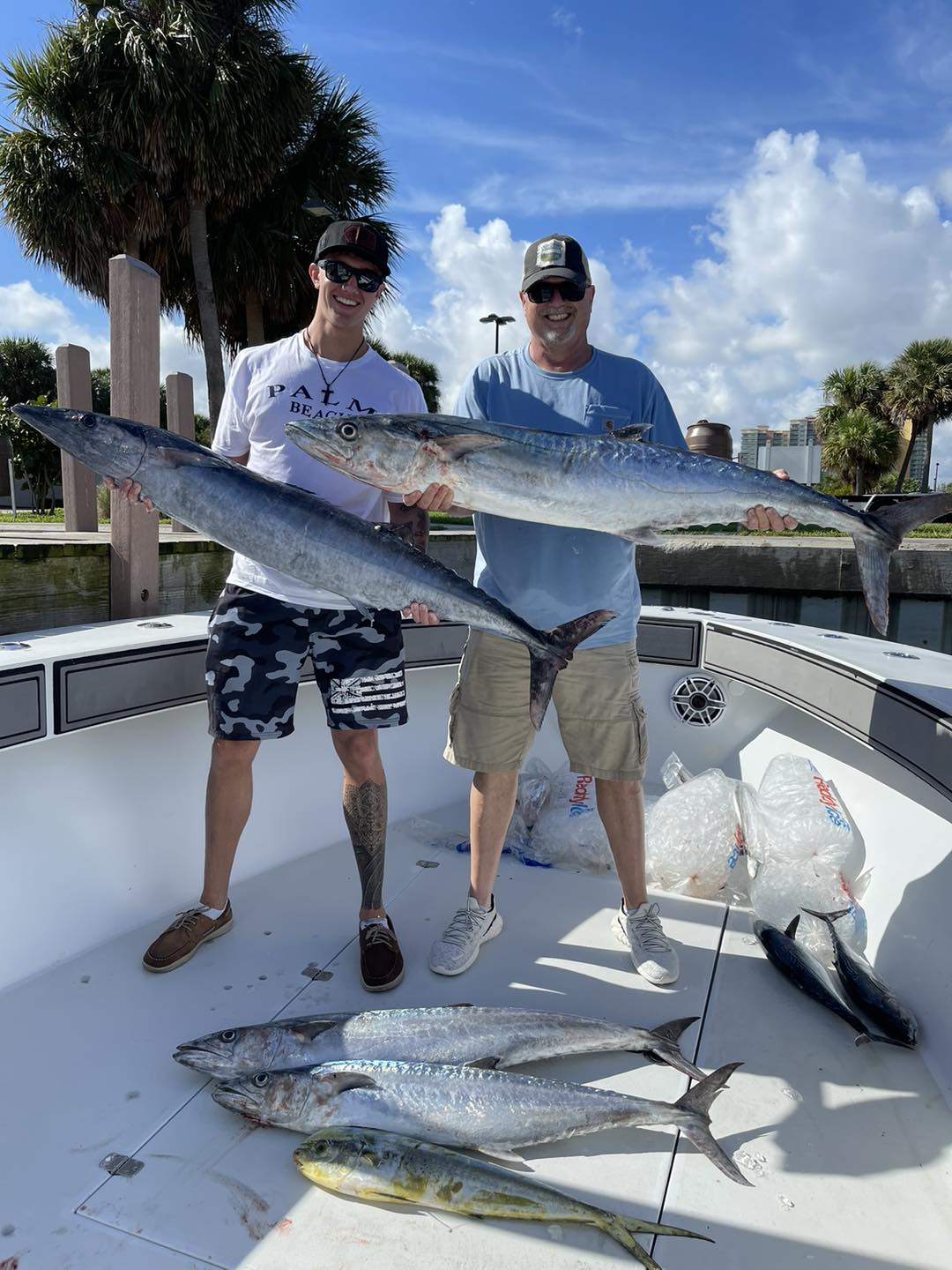 We Have Great Stories To Share!!!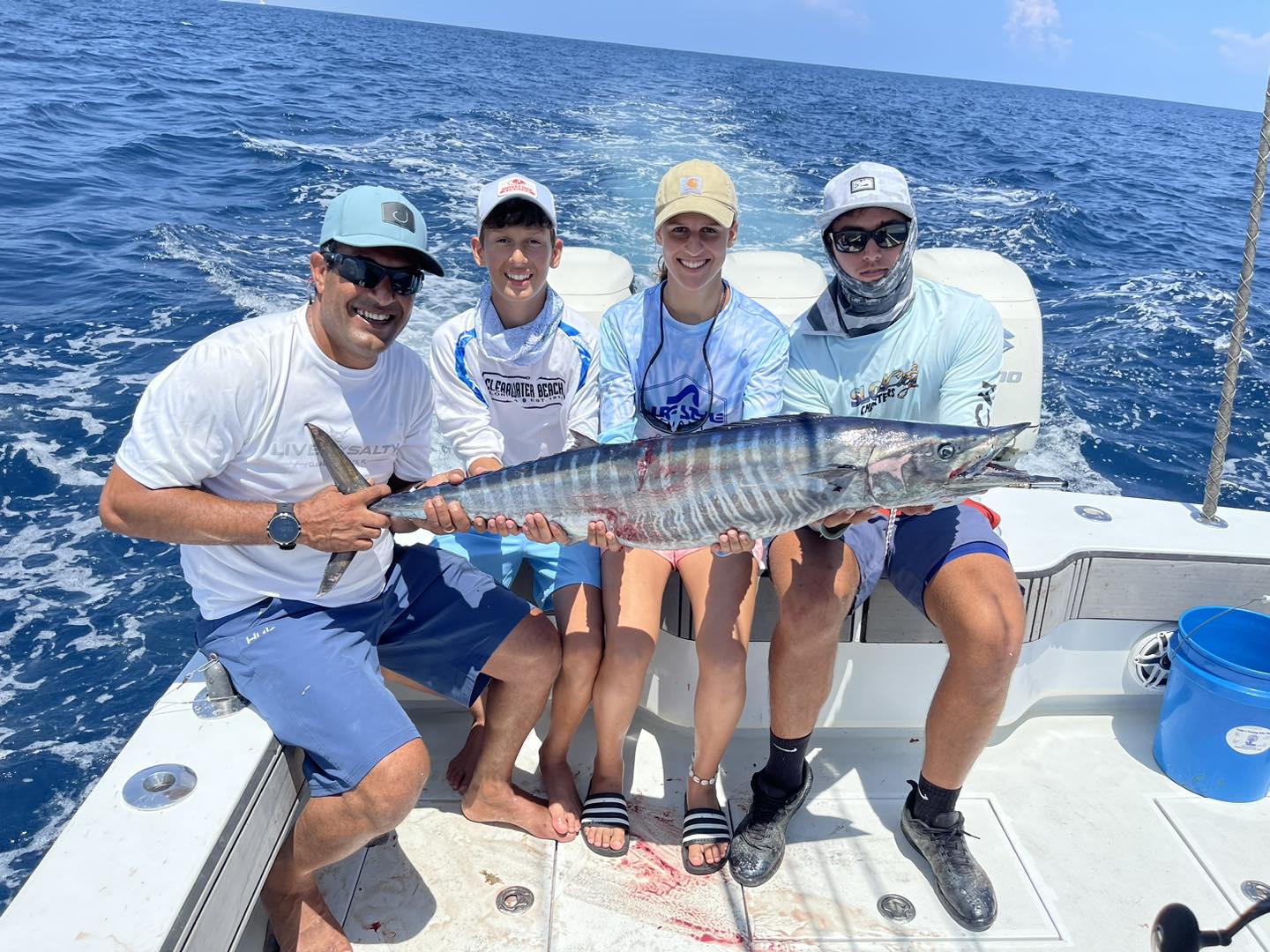 Enhance Your Vacation With

A Private Fishing Charter
Slob City has you covered
Whether you're a local and you're looking for a way to spend a day off of work or you're from out of town and you want an unforgettable vacation, our private fishing charter is the perfect option. Are you new to fishing, or do you want to bring your kids fishing? Our fishing charter is an excellent one for both beginners and seasoned fishermen. If you're new to fishing, our crew will be there to help guide you throughout the charter to ensure that you have a smooth and fun experience. They will be able to show you how to properly use the gear and which techniques will benefit you the most in catching a picture-worthy catch. Our team will come prepared and equipped with everything you'll need to fish, so you just need to bring yourself. If you have a big party, like a bachelor party, birthday party, retirement party, or family vacation, you may be interested in booking a private charter. This way, you can have the boat to yourself with our crew.
Are you curious about the types of fish you may catch on your charter? Our website is regularly updated with the latest fishing reports, so you know what kinds of fish you can expect to catch. However, with our charters, groups have caught cobia, kingfish, Mahi, tuna, and goliath grouper. We will take you to spots where we've had the best luck to give you the best chance at catching some of the best fish.
Contact Us Today To Book Your Inshore Fishing Charter

In West Palm Beach, FL!
Slob City is all you need
Are you looking for a way to make your vacation more memorable? Fishing charters are an excellent way to spend your day out on the water, soaking up the sun, taking in the incredible view, and reeling in the big catch of the day. If you've been looking for West Palm Beach fishing charters near me, Slob City Charters is the name to remember for both inshore and offshore fishing charters. Our crew has aided customers out on countless unforgettable charters, and we look forward to adding your charter to that list. You can trust that we provide the best inshore fishing charter in West Palm Beach, FL. To learn more about our fishing charters, make sure you get in touch with our team today!
Ask questions before making a deposit. The best captains will want to be sure that all of your concerns are answered. Then, enjoy your charter.