Fishing Charter Palm Beach FL
Searching for Saltwater Fishing in Palm Beach?
Book Now With Slob City

Have Fun and Get Fish On the Deck
Enjoy the fishing trip of a lifetime with Slob City Charters, a top-rated fishing charter in Palm Beach. Spend your time out on the seas and enjoy a fishing trip in Palm Beach that you will remember for years to come.
Why choose Slob City Charters? Captain Carl was born and raised on the waters! He brought his passion for saltwater fishing to Palm Beach, FL, so amateurs and anglers could enjoy their time out on the water. Our Palm Beach fishing charter is an experience that is perfect for both residents of Palm Beach, FL, and guests coming from all over the country.
Expert Ocean & Deep Sea Fishing

Palm Beach Residents Trust
What can you expect from Captain Carl and Slob City Charters? You'll enjoy deep sea fishing in Palm Beach with personal attention before and during your booking. We ensure you are taken care of from the very first call to the end of your offshore fishing in Palm Beach. Your customized trip will exceed your fishing needs and offer an unforgettable experience.
Captain Carl and Mate are experts in offshore fishing trips in Palm Beach, and we have hundreds of happy customers ready to share their experiences with you. The depth of knowledge Captain and Mate have will only add to your trip! Slob City Charters is dependable and ready to leave you satisfied after your day of ocean fishing in Palm Beach.
Are you looking for specialized services? At Slob City Charters, we believe in catching, not fishing. Your customized deep-sea fishing Palm Beach experience is waiting offshores! Book our Palm Beach fishing charters for half-day, ¾ day, and full-day experiences. Bookings are for up to 6 passengers, who will be paired with an exceptional mate to give them the adventure of a lifetime.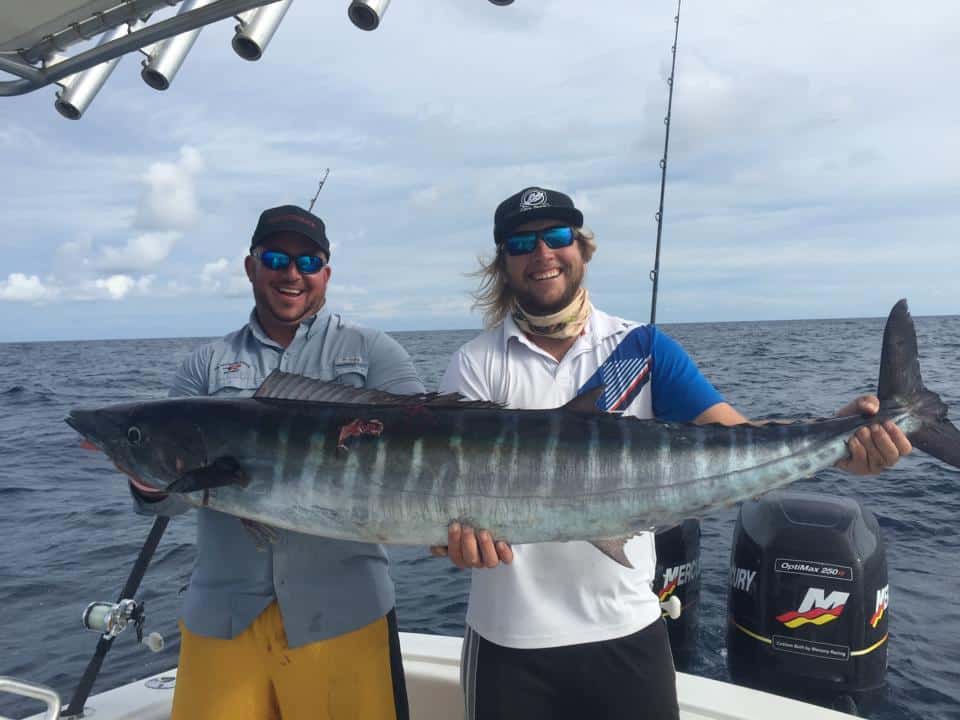 We Have Great Stories To Share!!!
Call Today for

Offshore Fishing Trips in Palm Beach, FL!
Slob City is all you need
Are you looking to have a seriously fun time deep fishing in Palm Beach with your favorite people by your side? Experience the beautiful, open high-seas with Captain Carl at Slob City Charters. Your unforgettable adventure includes a mate who is prepared, has a great attitude, and is ready to help you experience fishing as you've never experienced before.
Want to know more about previous customer experiences before you take on one of your own? Check out our fishing reports to see all the fun and intense saltwater fishing Palm Beach, FL has to offer. Our fishing reports are guaranteed to give you the thirst for adventure you need to book your very own charter with Slob City!
Do you want to get in on the latest charter experience in the Palm Beach, FL area? Goliath Grouper fishing charters are popping up everywhere! This popular activity gives you first-hand experience catching powerful fish and battling them to the surface.
Do you want to learn more about your fun family outing or intense fishing experience with Slob City Charters? Give us a call to learn more about your day at seas with Captain Carl! You can book your charter online or talk to our professional staff to learn more about your next fishing adventure.